XCF004 Dome Climber Swing Set with slide for outdoor playground
Product Detail
Product Tags
XCF004 Dome Climber Swing Set With Slide For Outdoor Playground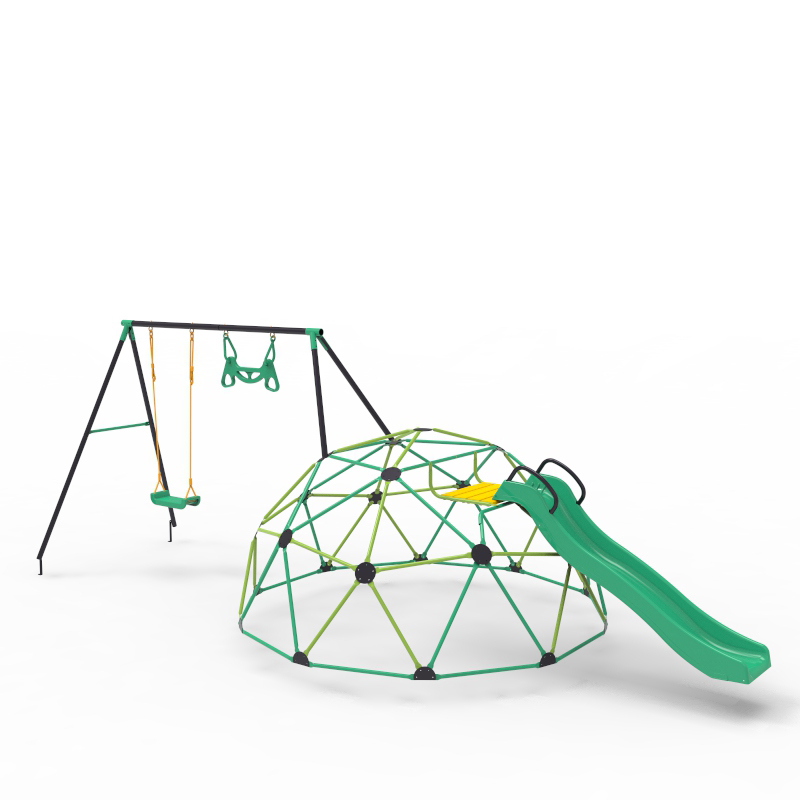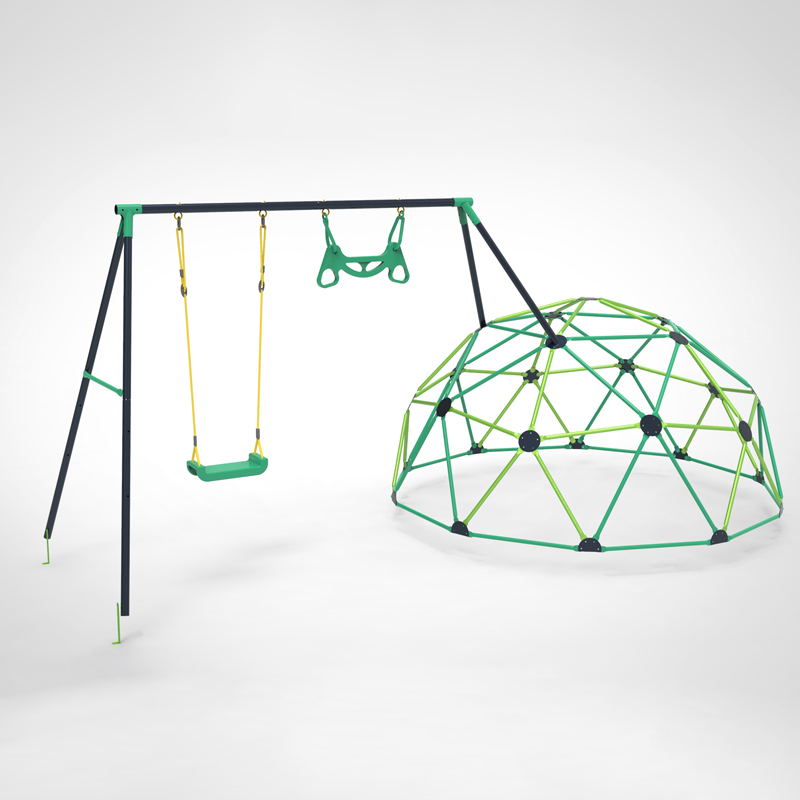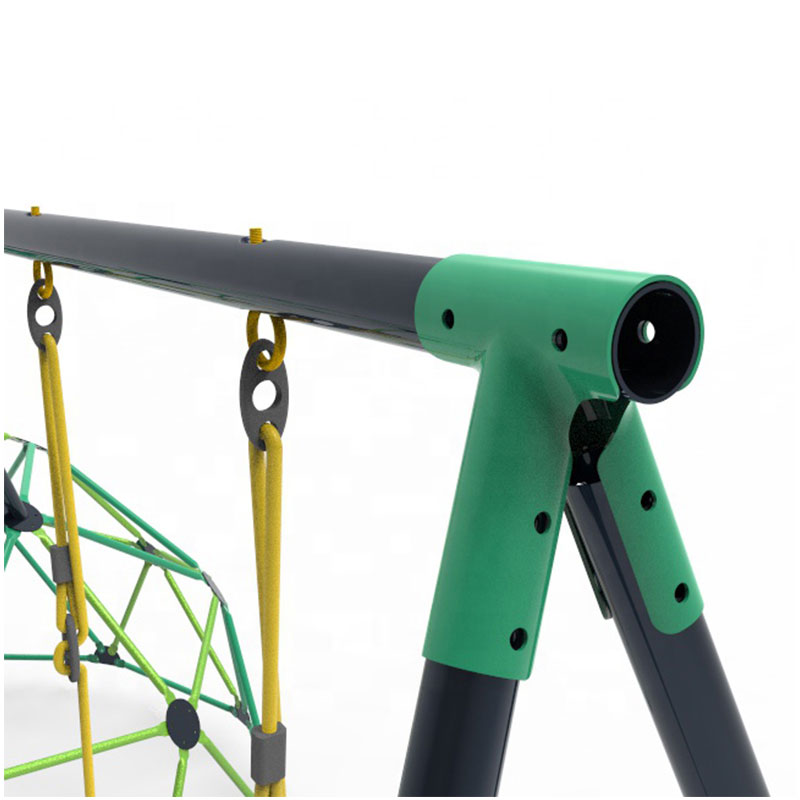 Basic Info
Item No.
Name
Picture
Material
Color
L*W*H
G.W.
N.W.
XCF004
Dome Climber Swing Set with slide for outdoor playground
HDPE/powder coated steel/ PE
customized
L4250*W2350*H1800mm
L5360*W2350*H1800mm
45kg
39-42kg
1. Games are good for developing creativity in babies
How can creativity be stimulated by play? Quite simply, by encouraging babies to create their own games. They can create their own rules, decipher how to play, and freely choose the materials and content of their games according to their own interests and emotional needs. Of course, there is certainly a lot of room for refinement in the games that babies create themselves, and even the basic rules are not clearly articulated. But as long as children are willing to play and are already playing, then as a teacher or parent, you may wish to wait quietly for them to discover problems and try to solve them on their own in the game.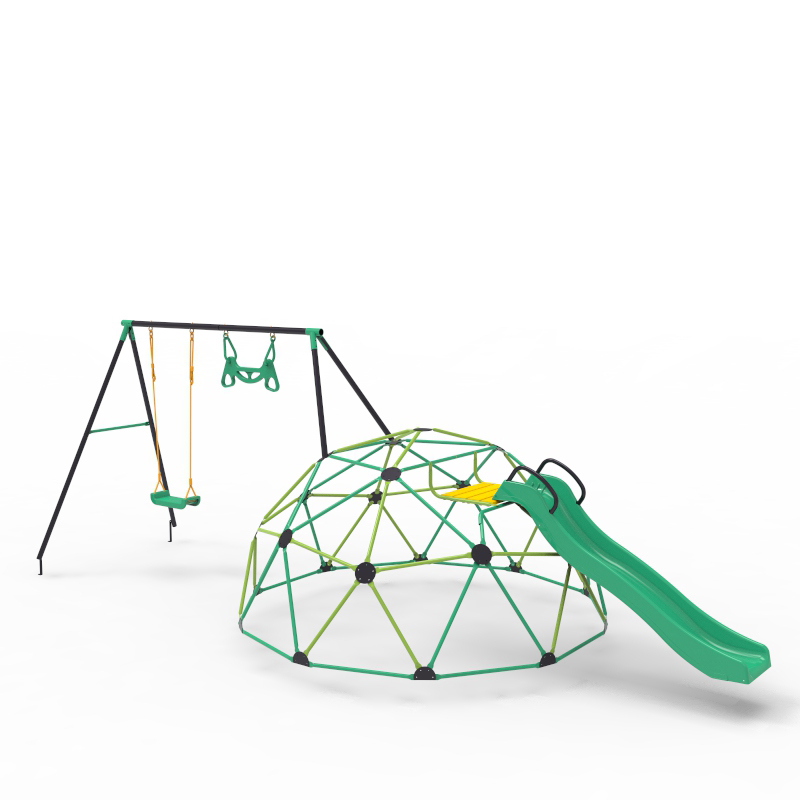 During this process, parents should not use adult thinking to solidify or restrict children's creativity, simply thinking "yes" or "no"; instead, they should actively capture the shining points in children's creative thinking, guide them correctly and encourage them to Encourage your child to imagine and think freely. In such an environment, babies will be able to create more and more elaborate, orderly and fun games.
2. Games are good for developing your baby's social skills
Games are a bridge of communication between children. Even children who are strangers to each other can quickly "break the ice" through play. We can see in many public places that a group of children who are unfamiliar with each other, who are originally playing alone with nothing to do, can soon see the smiles on their faces and the occasional squeals once someone has organised a game for them to play together. And in the process, the children are happy and easily socialised. For more introverted children, encouraging them to take part in a game can go a long way to improving their personality and boosting their self-confidence.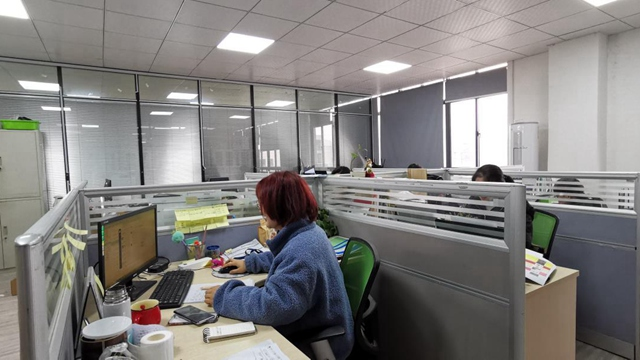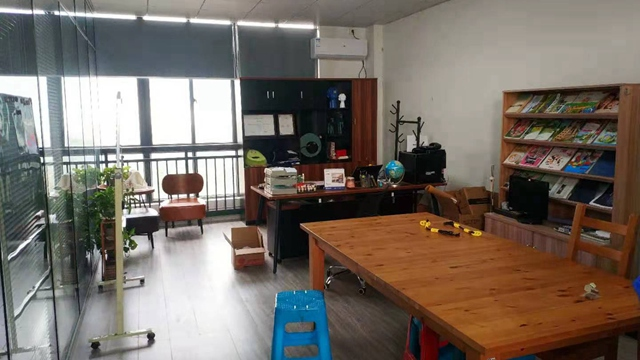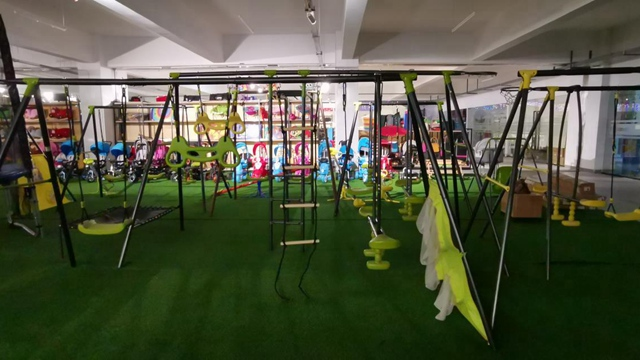 what services can we provide?
Accepted Delivery Terms: FOB, CFR, FCA;
Accepted Payment Currency:USD, EUR, AUD, CNY;
Accepted Payment Type: T/T, L/C, D/P D/A, PayPal, Western Union;
Language: Spoken: English, Chinese, Spanish, Japanese, Portuguese, German, Arabic, French, Russian, Korean, Hindi, Italian
---
---